Why the World Does Not Exist
by Markus Gariel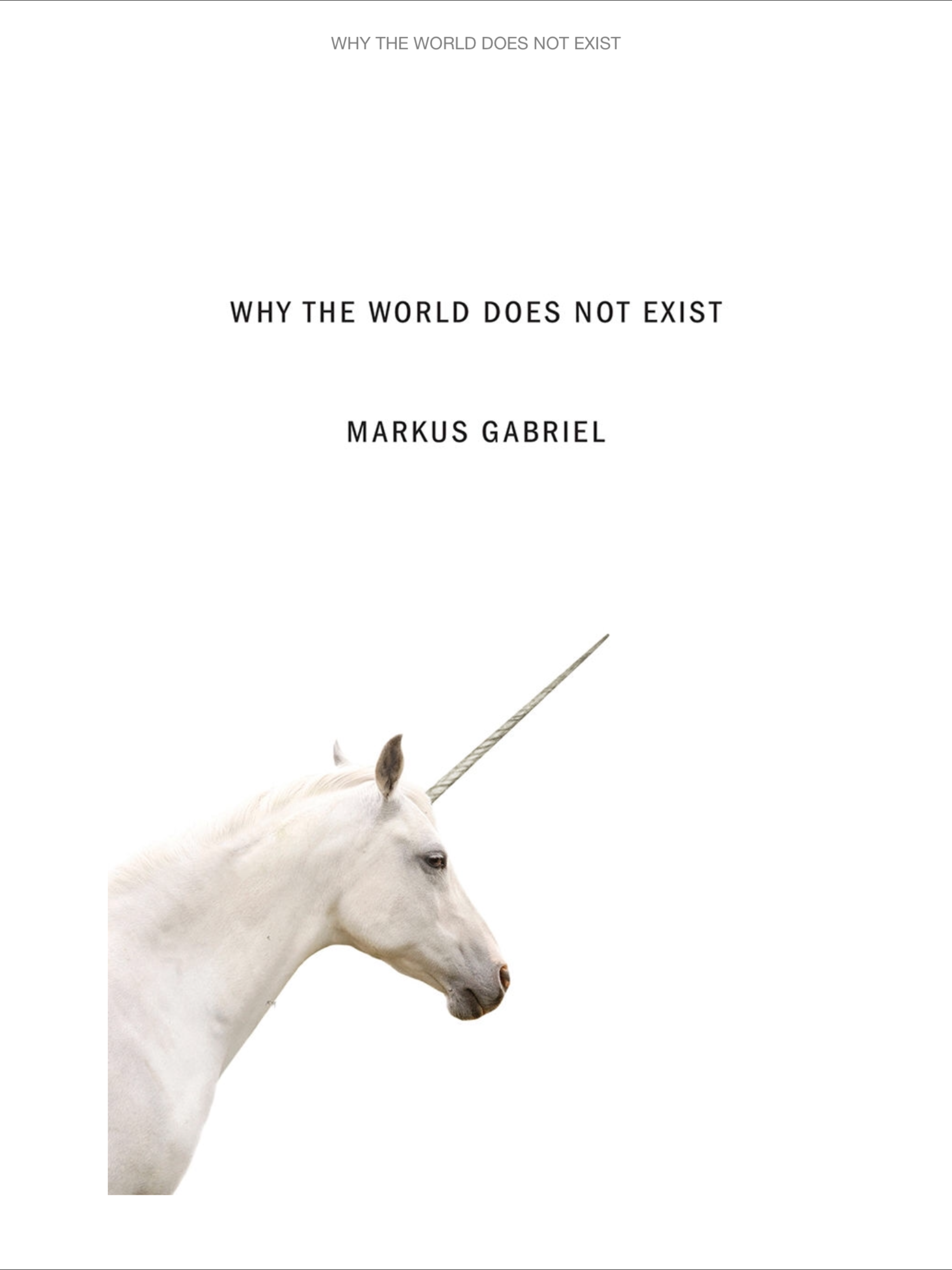 This is a very interesting book which has really expanded my ideas about what Philosophy is and what Metaphysics is in particular.
It is available both as hard back (I found my copy in Zurich) and on Kindle. I bought both ;-)
This book is really an exposition on a new type of Metaphysics called
New Realism
, which makes the assertion that we can know the world in itself. But while making this assertion we realize the World Is a contradiction that cannot exist.
To get there, to the radical conclusion, the author takes on a grand tour of Philosophy, especially from a Metaphysical view point.
Definitions
CONSTRUCTIVISM assumes that there are absolutely no facts in themselves and that we construct all facts through our multifaceted forms of discourse and scientific methods.

The most important source and forefather of this tradition is Immanuel Kant.
POSTMODERN PHILOSOPHY is a philosophical direction which is critical of certain foundational assumptions of Western philosophy and especially of the 18th-century Enlightenment. It emphasizes the importance of power relationships, personalization and discourse in the "construction" of truth and world views

What is Post Modernism by Eva T.H. Brann
http://thevikidtruth.com/5000/?worlddoesnotexist